The panel discusses what really is Miami music. Rachel Appel explains that Chicago Pizza isn't really pizza and the concept of the Rachii. The Rachels discuss the state of women in technology. Rachel Appel tells how she got started in technology and how she may have fractured a few rules during her start. Rachel Terman talks about her start in technology and how her business background propelled her. Rachel Appel tells a conference story when a male developer decided to be offensive and rude. The panel discusses how to get more diversity in conference speakers. Richie cons Rachel Terman into speaking at dotNet Miami. Richie shares his love for Cecil's voice.
Recorded on: February 7, 2015 in the South Florida Code Camp Speaker Room
Links
Bios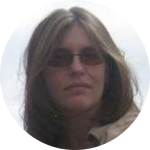 Rachel Appel is a 20+ year software engineer, author, mentor, and speaker. Rachel currently works as an independent consultant following a tenure at Microsoft; however she still works closely with Microsoft as an ASPInsider and IE userAgent. You can read Rachel's monthly "Modern Apps" column for MSDN Magazine, or her blog about software development at http://rachelappel.com. Catch her speaking at top conferences such as VSLive, DevConnections, Devlink, and Netconf UY. Her expertise is in web development on the Microsoft stack, including ASP.NET MVC, Web Forms, SignalR, C#, HTML, CSS, JavaScript, and TypeScript. Rachel also deals with data as a DBA and data scientist).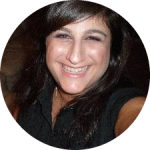 Rachel Terman is the Director of Operations for Schuman Feathers. Previously, she was the Vice-President of Product and Development at XEQ Information Solutions where she specialized in SharePoint, Office365, C# and VB.Net. Rachel is an active member of South Florida Development community and helps organizes events such as the South Florida Code Camp and dotNet Miami. She is also the founder of the Tech Night at the Ballpark, a networking event for the South Florida Technical Community held at Marlins Park in August. For more information go to http://technightattheballpark.com.