Rich talks about how cool HoloLens is. Then he talks about Universal Windows App and how you can write one app that runs on many different form factors. The panel talks about the Window 10 bridges which allows iOS, Android, Web Apps and Windows 32 apps into the Windows 10 Store. Rich then explains .NET going cross-platform. Cecil has been doing some testing with Visual Studio Code, the new cross-platform code editor. Rich gives the low-down on Windows 10. Richie goes over some of his favorite SQL related announcements and how the machine learning scares him. Finally, Rich shares what it's really like attending Build and if you should go next year.
Recorded On May 5, 2015.
Links
Hands-On with (a Near Final) Microsoft HoloLens
Universal Windows apps
Introducing the Universal Windows Platform Bridges
Introducing ASP.NET 5 – Scott Hanselman @ Build 2015
Deep Dive into ASP.NET 5 – Scott Hanselman @ Build 2015
VSCode: Creating an Application with Yeoman aspnet generators
Shayne Boyer
Windows 10
Azure SQL Database previews major updates for BUILD
Bio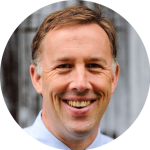 Rich is a Senior Software Engineer for Quicken Loans, supporting Marketing via the Microsoft stack. Rich has been using Microsoft technologies to build data driven and e-commerce websites since 2001. Rich and his wife are known throughout the floral industry for their adoption and use of technology to expand their florist business. Rich holds an MS in molecular biology, and his work prior to software development includes surviving cholera and purifying radioactive neurotoxins. Rich is also a co-leader of the Pittsburgh .NET User Group, an ASP Insider and a Packt author. You can find him online at http://rjdudley.com/ or on twitter at @rj_dudley.