Mike and Nik talk about their presentations at the South Florida Code Camp. The panel discusses how to become a specialist and finding your passion. Nik explains how he became a foodie. Cecil is embarrassed after watching Master Chef Junior. Mike talks about some of the board games he plays with his family. Nik explains how he cooks with a device that was originally designed to preserve organs. Nik mentions that the secret to great barbecue is Excel. Nik and Mike give their tips on how to follow your passion. Nik turns the tables and starts interviewing Cecil and Richie.
Recorded on February 7th, 2015 at the South Florida Code Camp.
Links
PASS Summit
Ticket To Ride
FlashPoint
Star Wars X-Wing Miniatures Game
Immersion Circulator
Richard Campbell
Bio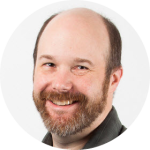 Mike Wood is a Technical Evangelist for Red Gate Software on the Cerebrata Team. He describes himself as a problem solving, outdoorsy, user group founding, dog-loving, blog writing, solution creating, event planning, married, technology speaking, father of one kind of guy. When he's not living up to that title he's an avid reader, (horrible) violinist and gamer. Michael is a Microsoft MVP in Microsoft Azure, an Azure Insider and the Editor for JustAzure.com. You can follow Mike on twitter under the handle @mikewo.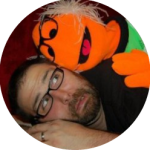 Nik Molnar is a New Yorker, Microsoft MVP, ASP & Azure Insider and co-founder of Glimpse, an open source diagnostics and debugging tool. Originally from Homestead Florida, Nik specializes in web development, web performance, web API's and community management. He is a frequent speaker at international conferences and on technical podcasts. In his spare time, Nik can be found cooking up a storm in the kitchen, hanging with his wife and working on other open source projects. Nik can be found online at http://nikcodes.com and on twitter at @nikmd23.