Cecil asks how did Ryan get involved in technology. In his story, Ryan shares with us how he got into a TedEx event by volunteering and linking up withe Felecia Hatcher. Cecil asks where did his drive to be an entrepreneur and speak come from. Ryan tell us how his family has been the inspiration for his ambitions.
We then get into talking about what is Code Fever Miami and what do they do. Ryan talks to us about their target demographic and how they differ some other programming educators. We talk about the Code Fever programs, who their target audience is and what are some of the future goals of Code Fever. Cecil asks what does it cost the student to get involved in such a program.
We then get into find out about what BlackTech Week is. Cecil asks if BlackTech week is open to everybody. Ryan talks to us about the diversity of the event and reminds us that Trick loves the kids! Ryan lets us know that BlackTech week is open to everyone and discusses their want to reach outside the US. We end the show with Ryan telling us about his love for writing.
Links
Bio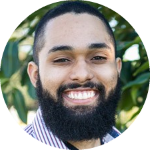 Ryan Hall is an accomplished digital marketing consultant, web developer, and instructor for Code Fever. He's been involved in the Miami Tech and Entrepreneurship scene since high school having volunteered for events like TEDxMiami and SFL Hack & Tell back in 2011. He's a programming and entrepreneurship instructor for Code Fever. Over the years, he's helped many local Broward/Miami-Dade entrepreneurs, small business owners, and artists build their web presence and design their digital marketing campaigns and content strategies.