Amir starts by introducing himself and then shares about how he got started in game development. The panel then discusses their favorite video games. Amir then describes how he builds games and his toolset. He then goes to talk about his best selling game, A Dark Room, and how he brought it to life. Amir then talks about his next game and his inspirations for making games. Richie then asks Amir if he plays any board games. Amir then shares some knowledge about how to get started in mobile game development. Cecil then asks Amir about his new book "Surviving The App Store: How to Make It as an Indie Game Developer". The show wraps up as Amir talks about his passion for drawing and for the TV show, The Bachelor".
Links
Bio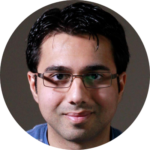 Amir Rajan is a pretty decent dev and is constantly trying to improve in his craft. He's a jack of all trades, being comfortable with a number of platforms and languages.
Last but certainly not least, Amir is the creator of A Dark Room iOS. This RPG conquered the world and took the #1 spot in the App Store and placed in the top #10 paid apps across 70 countries. It has been downloaded over 2.5 millions times and is a staple game in the App Store with over 25,000 five star reviews.