Charles starts part two of our conversation by sharing how he started DevChat.tv and the related conferences. Charles then describes how he balances his time with all of his podcasts. Charles then discusses some of the business aspects of his podcasts including how he gets podcasts and how he handles premium content. Charles then talks a bit about his new book and what he does when he's away from the keyboard. The conversation then wraps up with Charles giving some great advice for those who want to start their own podcast.
Links
Bio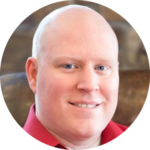 Charles Max Wood is a podcaster, speaker, and the CEO of Devchat.tv. He co-hosts the Ruby Rogues, JavaScript Jabber, and Adventures in Angular podcasts.
He also puts on a large number of online conferences about various topics of interest to computer programmers.
When he's not coding or podcasting, he's reading to his kids, watching soccer, or finding new ways to automate parts of his business.
He currently lives in Utah with his wife and 5 children.