In this episode, we have the pleasure of chatting with developer, author, and dedicated learner, Ian Felton. We start off the conversation talking about Ian's background and learning how he got into technology. He tells us about his experience in college, playing in a band, and recording music. We also get some insight into how he got into NASA with some help from a college professor. Then we spent some time understanding how Ian dealt with the pressures of his figure job.
We also get to learn more about Ian's book, The Code of the Samurai. Ian tell us where he got his inspiration from to write the book and some of the historical research he had to do. Richie asks Ian to tell us how writing books compares to writing code. Moving forward, Cecil asks Ian about his musical past.
Links
Bio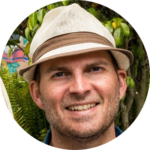 Ian Felton has more than twenty years of professional experience writing software for organizations such as NASA, Mayo Clinic, Thomson Reuters, and many more. He is the author of, "The Coding Samurai – The Way of the Computer Warrior." His blog, The Psychologist Coder, explores IT through the lens of psychology. Ian is also a published author of haibun, a prosemetric Japanese form of writing, mainly centered around travel and journies to far-off places. In addition to writing and wildlife photography, his interests include running his nonprofit organization, which puts musical instruments into the hands of children  who need them, and practicing meditation, Chinese, and several Chinese martial arts. He's also a graduate student pursuing a Master of Arts in Psychology and Counseling Services.