The conversation begins with Kevin talking about his early childhood and how he ended up in the technology field. The conversation then turns to what he's learned by authoring books and the difficulties in writing them. Kevin then talks about speaking and how it has made him a better professional. The conversation wraps up with Kevin sharing the problems he encountered while leading the community organization PASS.
Links
Bio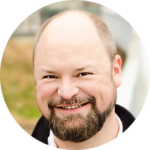 Kevin Kline is a renowned database expert and software industry veteran. A long-time
Microsoft data platform MVP and noted leader in the IT data management industry,
Kevin is a founder and former president of PASS and the author of popular IT books like
SQL in a Nutshell. Kevin is a principal program manager for SentryOne. Kevin is a top-
rated speaker at industry trade shows worldwide. He tweets at @kekline.