Jen starts off the conversation by introducing herself and explaining how she got to Florida. She further explains the circumstances behind her "$800 and a dream" move. The conversation then takes a turn towards the wild as Jen explains the amount of wildlife in her backyard which includes snakes, bobcats, deer and alligators. The conversation then finishes with Jen talking about how she rejoined Microsoft and what she's up to today.
Links
Bio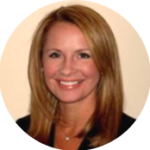 Jen Underwood, founder of Impact Analytix, LLC, has 20 years of experience in "hands-on" development of data warehouses, hybrid data integration, reporting, dashboards, and predictive analytics. In addition to keeping a constant pulse on the analytics market, she has held product management roles on the Microsoft SQL Server Business Intelligence and Power BI teams. Jen also was honored to be a former Tableau Zen Master.
Throughout her career, she has helped customers select and succeed in adopting new technologies. She has launched new analytics products and turned around failed projects for organizations, systems integration firms and industry vendors. Today she provides advisory, thought leadership, go-to-market strategy, technical product management support services, market/competitive intelligence, technical writing, content development, training, and event presentations for a wide variety of clients, financial investment groups, research firms and cloud SaaS/software companies.