We start off this episode by digging into Erez's college past, his business degree, and how the need for income brought him into building software. He also shares with us how he started working on websites and taught himself how to program. Cecil asks Erez how he got into working with a startup while at college, and how much value he gained from that experience.
Erez talks about his Software Company, Taskmastics. Erez tells the story of how they went through multiple iterations to get to a quality product. Cecil asks what it's like building the next version of Taskmastics on unreleased versions of ASP .NET Core. We discuss how it affects clients, timelines and more.
Erez gets into his pull request to the ASP .NET Core the merits of contributing to open source. He then goes into his experience working with the ASP .NET team and getting his changes merged. Erez is a pretty hands on type of guy. He talks to us about building his own trailer for his car. Then his hobby of woodworking and all the cool things he's built.
Links
Bio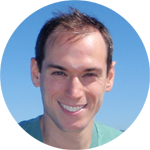 Erez Testiler is an experienced developer, specializing in Microsoft technologies. He has worked in a wide range of areas such as healthcare, consumer electronics and e-commerce. He's designed and built scaled-out web applications, multithreaded desktop applications and high throughput backend services. His latest venture is architecting solutions for JBS and working on Taskmatics Scheduler. After work he enjoys spending time with his wife, baby girl and ferocious pug. He also enjoys biking and kayaking.