Juan starts off by telling us a little about himself and what he thinks about The 5th Wave. Juan then tells us how he got started with Access and how he turned his knowledge of Access into a business. He then shares what it was like hiring and working with an employee with a disability. Juan shares some business tips including how to get started, how to use Google Ads, and how to get your potential clients to "yes". He goes a bit deeper into running your own business by sharing how he uses contractors and how he diversifies his client base. The conversation closes with how to have longevity as a consultant.
Links
Bio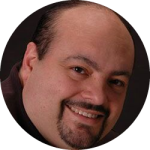 Juan is the President of IT Impact, a custom software consulting firm with 14 employees and a focus on Access with SQL Server. He has been named an Official Access MVP for the last five years and is a frequent author on the official Microsoft Access blog as well as the first Access Expert Developer to be profiled on their site.
He is the founder of Access User Groups with groups throughout the USA and the world, where users go online to discuss monthly topics on Access. Juan frequently travels throughout the US and the Caribbean hosting workshops and mentoring professionals in the industry. He is an avid poker player and loves to travel. He can be found on twitter at jsoto22 and on LinkedIn.