Dave starts off talking about the early days of starting user groups and developer communities in the early days. Our panel discusses the some concerns that user group leaders have to address today. Cecil asks about the potential for improved user group collaboration. Richie talks about having to be ready for volunteers. Dave talks about getting Erik involved with South Florida Code Camp (SFLCC). Cecil asks Dave and Erik to talk about SFLCC. Dave starts off with the history of code camps. We dig into the benefits of attending an event like SFLCC. We discus meeting experts and stepping up to become the experts ourselves. Cecil asks what does it take to put on an event like SFLCC. Erik talks about his experience helping out for the first time. Dave and Erik discuss the various topic tracks at the event. Finally, Richie asks Dave what advice would he give to someone wanting to start a new user group today
Links
Bio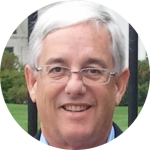 Dave Noderer is CEO / President and founder of Computer Ways, Inc., a Microsoft Partner. Dave co-founded FlaDotNet.com User Groups in 2001 and still runs a monthly Coders Café meetup. He spent 3 years as an officer and director of INETA (International .NET Association) where he oversaw the enrollment and support of hundreds of .net user groups worldwide. Dave has also been organizing the annual South Florida Code Camp since 2004 which attracts 1000 developers for a day of free software developer education and networking.
On the non-technical front Dave has been key volunteer with the Deerfield Beach Historical Society, Kiwanis of Deerfield Beach, Deerfield Beach / Lighthouse Point Relay for Life, Hillsboro Lighthouse Preservation Society and the Deerfield Beach Chamber.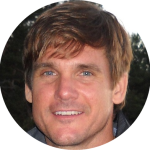 Erik Lindgren is a former teacher and software engineer who now focuses on software "delivery" and Agile coaching.  He lives in South Florida, works in Tampa, and spends a lot of time on the road.  For fun, Erik likes to travel and learn languages.  A native speaker of English and Swedish, Erik also speaks French and Spanish passably well, and a smattering of 5 other languages.  Say something to him in Russian or Mandarin and see how he reacts!  For a more professional view of Erik, please see www.linkedin.com/in/jeriklindgren.
This episode was recorded on January 7th, 2016.