John talks about why he created short chapters in his new book, Soft Skills: The Software Developer's Life Manual and his experience in writing the book. He also discusses why he doesn't quit in the middle of a personal sprint. The panel discusses how to build a personal brand and why you need to be a specialist. John goes into how you can be fit and healthy. Richie asks John on how he's able to read so much. Cecil asks John how we can find balance in our lives.
Recorded on: February 7, 2015 in the South Florida Code Camp Speaker Room.
Links
Julie Lerman – Entity Framework guru
Soft Skills: The Software Developer's Life Manual
Superhuman By Habit: A Guide to Becoming the Best Possible Version of Yourself, One Tiny Habit at a Time
Bio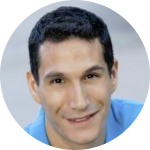 John Sonmez is the author of Soft Skills: The Software Developer's Life Manual. He's published over 50 courses on topics such as iOS, Android, .NET, Java, and game development for the online developer training resource, Pluralsight. He also host two podcasts to help developers: Get Up and CODE: http://getupandcode.com and Entreprogrammers: http://entreprogrammers.com He's a life coach for software developers, and helps software engineers, programmers and other technical professionals boost their careers and live a more fulfilled life. He empowers them to accomplish their goals by making the complex simple. You can find him online at http://simpleprogrammer.com.