In this episode, we drive into the comic book world with our guest Bradley Ball. We start off with Bradley talking to us about the passion he has for his career and why he decided to accept a leadership position at Microsoft. He talks about all the considerations he made and the questions he had to ask. Cecil asks Bradley is he ever considered working for himself.
We get into Bradley's love for comics. Richie asks why Superman is so compelling. Bradley talks to us about why Superman is his favorite comic book hero and the story of the Elite. We then get into a discussion on the current state of Marvel and DC comics. The show ends off with Bradley sharing some suggestions on comics people might want to get started with.
Links
Bio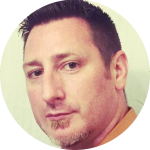 Bradley Ball is a former Microsoft SQL Server and Data platform MVP with over 15 years of IT experience. He spent 8 years working as a Defense contractor for clients such as the U.S. Army and The Executive Office of the President of the United States. He works for Microsoft on the Premier Services Developer team as a Sr. Consultant. He has presented at SQLSaturday, DevConnections, SQLBits, and PASS Summit. He can be found blogging on sqlballs.com about SQL Server or anything else that interests him.