Julie introduces us to Giant Puppy. Cecil asks Julie to describe the process of authoring a book. Julie shares why she authors Pluralsight courses instead of writing books. Julie and Richie reminisce about the problems with Entity Framework version 1. Richie asks what was the genesis of her first book. Julie shares how she became the Entity Framework guru. Julie talks about how she lives the Vermont lifestyle, Doctor Who, Dune, and Guardians of the Galaxy. Sometimes Julie has problems with convertibles.
Links
Julie on Pluralsight
Data Model Patterns Book
Deborah Kurata
Rachel Appel on Away From The Keyboard
Bio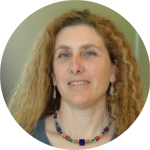 Julie Lerman is the leading independent authority on Microsoft's ADO.NET Entity Framework and has been using and teaching the technology since its inception in 2006. Julie is the author of the highly acclaimed "Programming Entity Framework" book series from O'Reilly Media with recent editions on Code First (Dec 2011) and DbContext (Feb 2012) . She is well known in the .NET community as a Microsoft MVP, ASPInsider and INETA Speaker. She is a prolific blogger and a frequent presenter at technical conferences large and small around the world, such as TechEd and DevConnections. She also writes articles for many well-known technical publications, including the monthly Data Points column in MSDN Magazine. Julie keeps busy creating training videos for MSDN and Pluralsight.com.
Julie lives in Vermont where she has run the Vermont.NET User Group since 2002 and was a founding board member of the Vermont Software Developers Alliance. You can read her blog at www.thedatafarm.com/blog and her tweets at @julielerman.