Richie asks Brent what's a MCM (Microsoft Certified Master not Man Crush Monday) and what was his journey to becoming one. Cecil and Brent discuss the relevance of certifications today. Brent describes what it's like being a popular speaker and how it adds anxiety to every presentation. Brent tells he became a great speaker and describes his pre-speech rituals. Finally, Brent tells how he got married in Vegas in a red convertible Mustang.
Links
Brent Ozar Unlimited
eater.com
Bio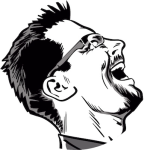 Brent Ozar loves to make SQL Server faster and more reliable.  He created sp_Blitz® and sp_AskBrent®, and he loves sharing knowledge at BrentOzar.com. He holds a bunch of certifications and awards including the Microsoft MVP award.