In this episode, we get introduces to two startup founders Alvaro & Maxeme who have built up an education startup called Caribu. We start off this episode with hearing how Max and Alvaro got their interest in education. We then get into a conversation about what can we do with technology to help push education forward. We also talk about important of recognizing different learning styles and encouraging children in the right way. This leads us into Max and Alvaro talking to us about Caribu; their education technology app that helps parents read to their kids where ever they are in the world. They give us the rundown on some of the problems Caribu solves and the goals that they have for the future. We also talk about how author can get their books into the Caribu platform.
We get into a discussion with our guests about what it's been like for them building a startup in Miami. Maxeme tell us about how amazing the startup community in Miami is but also some of the challenges they have to deal with. She talks to us about her organizing community events and getting more women involved in tech community.
Links
Bio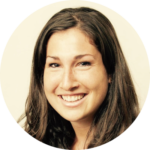 Maxeme Tuchman is the CEO and Co-Founder of Caribu Inc., an education technology company that help parents and extended family read bedtime stories to children when they are far away. She was most recently appointed by President Obama to serve as a White House Fellow at the U.S. Department of the Treasury where she served as a senior policy advisor and worked on issues of financial inclusion. Max served as the Executive Director of Teach For America Miami-Dade and was responsible for overseeing daily regional operations for 26 staff members and cultivating over $15M of private and public support in service of over 500 current teachers and alums. Prior to that, she served in Mayor Bloomberg's bullpen managing the NYC Waterfalls, a public art installation that generated $69 million in economic activity. She also co-created the NYC Civic Corps, an AmeriCorps VISTA program that in its first three years had 448 participants hosted by 97 organizations that then were able to utilize 1.7 million new volunteers. Her commitment to educational equity began as a Teach For America corps member, teaching 480 high school students in inner-city Miami, and has led to working on educational innovation projects with organizations such as the Harlem Children's Zone, DC Public Schools, and the Bill and Melinda Gates Foundation. She is a graduate of the Coro Fellowship in Public Affairs and the Miami Fellows Leadership Program, and a current Trustee of the American Museum of the Cuban Diaspora in Miami. Maxeme received her B.A. from New College of Florida and holds an M.P.P. from the Harvard Kennedy School of Government and an M.B.A. from the Harvard Business School.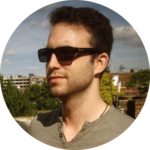 Alvaro Sabido is an engineer who has lived in 5 different cities around the world and has had a life-long passion for building things, both physical and digital. This ambition has taken him from re-building his grandfather's racing motorcycle from the 50's which he still rides today, to developing his university's mobile app and recently founding Caribu, an edTech company based in Miami.