Cecil asks Dan about his company, Lexicon Systems, and how they started in mobile development. Dan discusses the app his company built that was nominated for a 2014 Xammmy award. Dan then discusses the transition from dev to business owner and the true value of networking. Dan shares that he's not only a fine artist but also a composer that has released albums. He also shares what kind of music he listens to when hes coding. Cecil and Dan talk about his new book "Xamarin Mobile Application Development" and the surrounding book tour he's currently on. Finally, Dan talks about his fascination with making Tiki drinks and how to make the perfect Zombie.
Links
Bio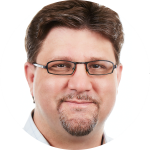 Dan Hermes is a Xamarin MVP, software consultant, and founder of Lexicon Systems, an award-winning Xamarin and .NET consulting firm. Dan helps developers create great mobile apps and helps businesses develop a winning mobile strategy. He speaks at conferences and teaches software development at colleges, developer user groups, and corporate training centers. A contemporary Renaissance man, Dan is also active in the arts. He is a recognized composer and his classical crossover music has been aired on National Public Radio (NPR). He is an active digital artist, exhibiting his work internationally, and a founding director of Art Technology New England (ATNE).
Dan is the author of a new book entitled Xamarin Mobile Application Development.